From theory to practice
Industrial placements, working study placements, holiday jobs or thesis supervision
As a student in any WOLF department, you will learn about exciting projects in a friendly atmosphere. You will be working in an environment with a strong vision for the future: we want to make the world more sustainable using smart technology.
Looking for a dual study programme?

Would you like to learn more about the dual study programme at WOLF?
You can find specific information on the student page.
WOLF promotes the transfer of knowledge between theory and practice. We work closely with several universities in the context of postgraduate studies, work placements and thesis supervision:
Regensburg University of Applied Sciences

University of Applied Sciences Landshut

Rosenheim Technical University of Applied Sciences

For teaching staff: Are you interested in a university field trip? Then please email Ms. Zott under julia.zott@wolf.eu.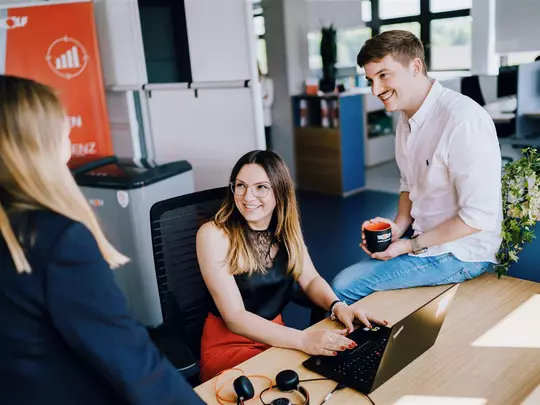 Find the perfect job now!
Find the right contact now
Select your professional level and the appropriate area and the right contact person will appear for you!