Heating emergency service
When your heating stops working in the middle of winter, you might be tempted to call in the heating emergency service straight away. But there's a few things to consider before you pick up the phone.
Read on to find out what you should do if your heating breaks down, and how you can prevent an outage of your heating system.
How to keep your heating running smoothly
The best heating service is the one you don't need. Before the cold weather begins, get an expert in to check your heating system so that do all of the necessary maintenance and repairs are done in advance.
If you're thinking of replacing your old heating system with one running on renewables, make sure you take advantage of the generous subsidy that the government is offering. It's not as complicated as you might think.
What to do if your heating goes on strike
If you start having problems with your heating, there's some things you can check before you reach for the phone:

Feel your radiators. If only some of them are cold, you probably have trapped air in them. All you need to do is bleed them.
If your radiators are warm but your shower has gone cold (or vice versa), then your pump might be the problem.
Have a look through the manual for your heating system to make sure that it has been programmed properly.

If you still can't identify the issue, then you need to call in a specialist.
Before you call in the heating emergency service
Find out the answers to the following questions before you call the emergency service in to fix your heating:
Will you be charged a fixed price or an hourly rate?
Is there going to be a surcharge for working on the holidays, the weekend or outside of regular business hours?
You can expect to pay an extra 50% for work on a Saturday and double for work done on a Sunday or public holiday.
Do you have to pay travel expenses?
Is there anything else that's not included in the quote?
How far away is the H&V technician based (travel time)?
Try to get two or three quotes if you can. Using a locally based H&V technician to reduce the travel expenses.

WOLF's H&V engineer search system makes it quick and easy to find a suitable professional. Use the filter to find somebody who offers a 24-hour heating emergency service.
Can you call the heating emergency service if you're a tenant?
As a tenant, you have to tell your landlord if your heating packs up. He will usually call a technician for you. He might also ask you to do that.
If you're unable to reach your landlord, you can call the heating emergency service in yourself. You can also take things into your hands if you feel that your landlord isn't taking action quickly enough.
It's your landlord's responsibility to pay for any necessary repairs, not yours.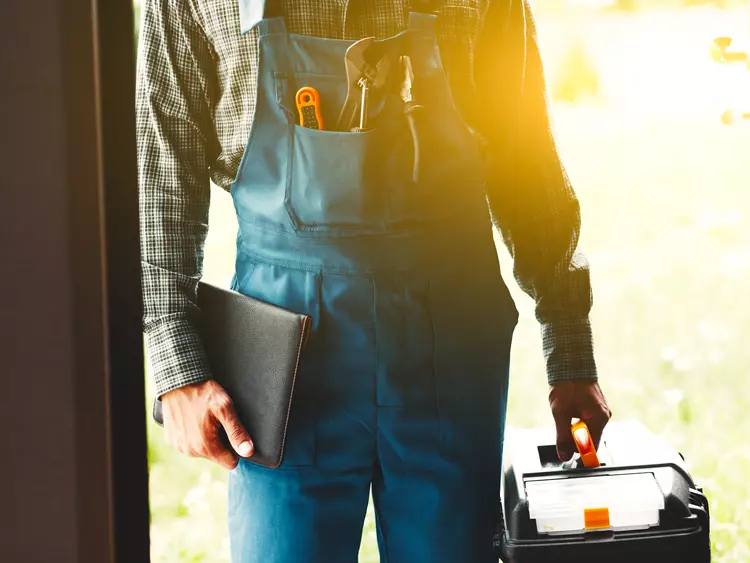 Things to consider before you call the heating emergency services
Legally speaking, it makes no difference whether you're an landlord or a tenant if you need to or want to call the heating emergency services.
If you're renting, you have to inform your landlord before arranging for a visit from a H&V technician. You can do it yourself if you can't contact your landlord or if he fails to act.