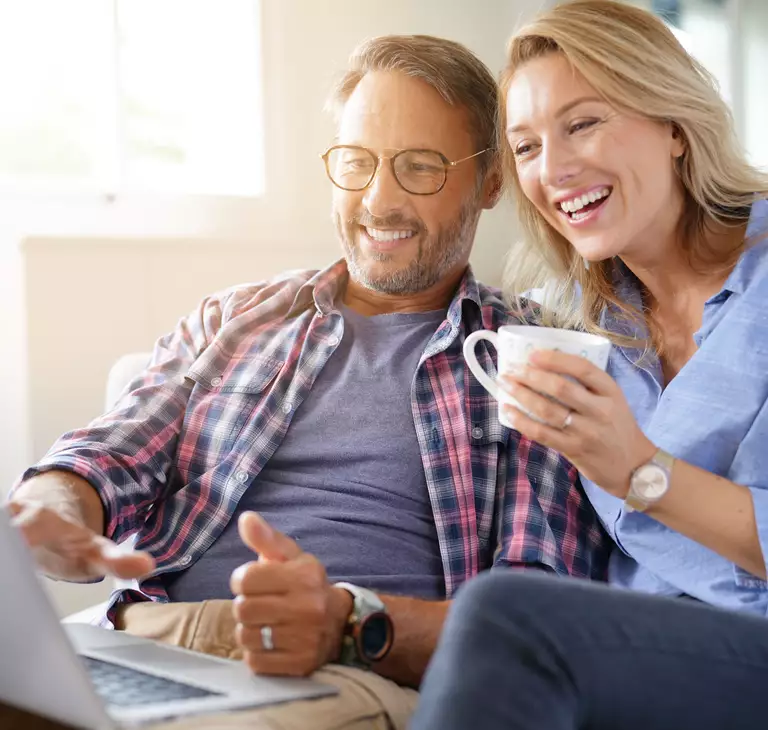 Hybrid system in new apartments
New build apartment house
Combination of appliances for cooler regions
The developers are a couple planning to build a new apartment block in a highland area. They are looking for a suitable heating system that can cope with the prevailing climatic conditions of the region. Read on to see what systems they choose.
The developers are a couple in their fifties. Their two children have grown up and moved out. The new building will contain six rented flats and is intended to support them in their old age. They anticipate that their building will be popular amongst potential tenants as it is located in a highland area with beautiful landscapes. And they want all of the house and heating technology to run equally smoothly.
The regional climate features relatively low average temperatures, very cold winters and frequently cloudy skies. Therefore, it will not be possible to use renewable energies alone for heating and DHW heating.
However, the couple is obliged to use at least some renewable energy due to legislation concerning new buildings. Therefore, they are considering using a hybrid system in which all of the heat generators are perfectly coordinated.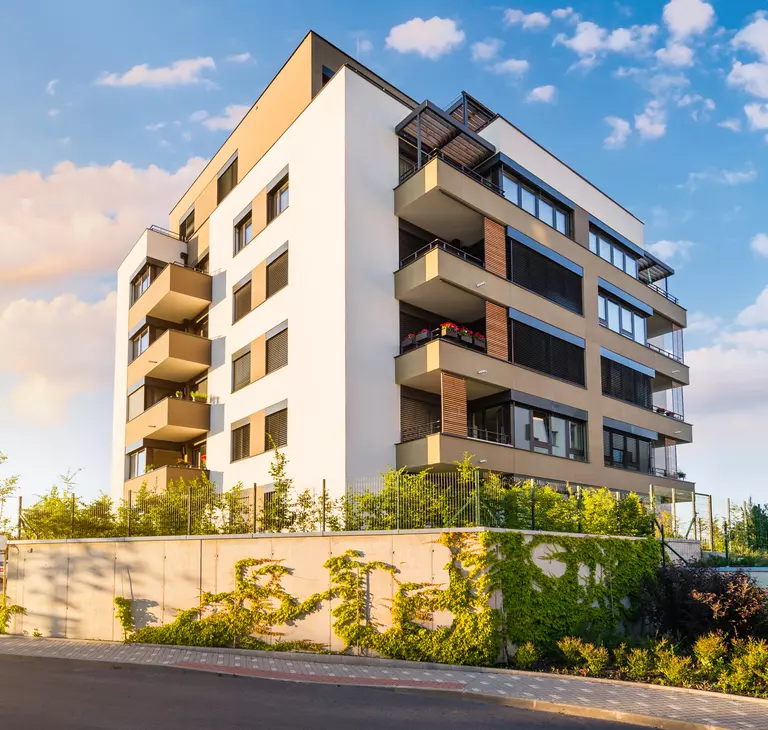 Reasons for choosing this new heating solution
The developers decide to combine a modern gas heating system with environmental heat. A pleasant side effect: this combination is eligible for subsidy. They also consider installing a photovoltaic system, which could supply the electricity needed to run the heat pump.
Last but not least, a ventilation system will provide a comfortable and healthy indoor environment at all times in all apartments and prevent mould from forming.
Modern boilers use fuel more economically than earlier generations of appliances and emit less pollution. They are also powerful and have ample reserves to cope with peak loads. The heat pump heating system is pollution-free by design. This improves the ecological footprint of the overall system.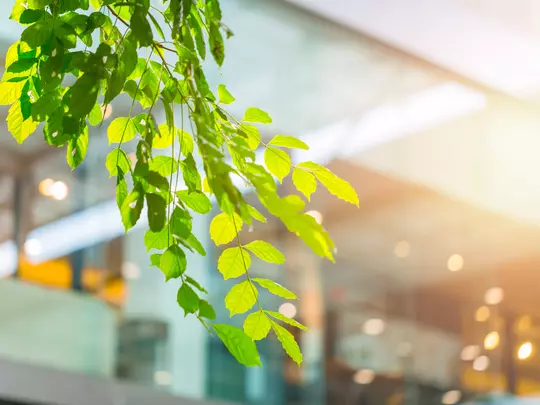 The planned hybrid combination is eligible for subsidy so the developers can even save money on their purchase. Furthermore, the efficient utilisation of fuels cuts the running costs to a minimum, especially as the heat pump covers some of the work and only needs a small amount of electricity to do so.
Sounds complicated? Not for us!
It can be complex and time-consuming to find the right solution for your home. We can help you to understand everything that is really relevant to your project in only a few minutes.
Short checklist for the project
The developers must keep the following points in mind to ensure that everything goes to plan:
The building must meet the KfW standard for energy-efficient buildings to receive a heating technology subsidy. Therefore, it needs good thermal insulation and must be air-tight, amongst other things.
As the outer envelope is almost air-tight, a ventilation system must be employed.
The two heating appliances must be linked by a buffer cylinder.
If the heat pump heating system covers the DHW heating, the boiler can be switched off in the warmer seasons. This reduces the cost of fuel still further.
A good combination for all residential units
The couple have chosen a high-performance, efficient and environmentally friendly system. The hybrid solution is ideal for heating the planned new apartment block building in the challenging climatic conditions of the highland region whilst keeping costs low.