Ecological heating using environmental heat
Single-family house modernisation
Christiano and Sofia do not want to compromise and want to further improve the already positive climate balance of an environmentally friendly heating system. Therefore, they are looking for an efficient heat pump heating system that does not use refrigerants that are harmful to the climate. They also want to avoid extensive renovation work.
Ideal conditions for renewable energies
Christiano and Sofia live in a residential area on the outskirts of Hamburg with their two children. They want to improve the ecological footprint of their house by using renewable energies.
If Christiano and Sofia tackle a job in their house, they do it right – even it takes time and money. Apart from the environmental aspect, they want their new appliances to save them money and make the house fit for the future. To this end, they are not only planning to replace their old gas heating system with an environmentally friendly, modern system, they are also looking for further ways to optimise their building services in this regard.
The new renewable heating system works best with low flow temperatures. As Christiano and Sofia's house is already equipped with low-temperature radiators, they can continue to use them for the new heating system. They do not need to convert to an underfloor heating system.
For this reason, and because the insulation is already of a very good standard, they can simply retrofit a heat pump heating system. However, only a small range of compact and efficient appliances use natural refrigerant.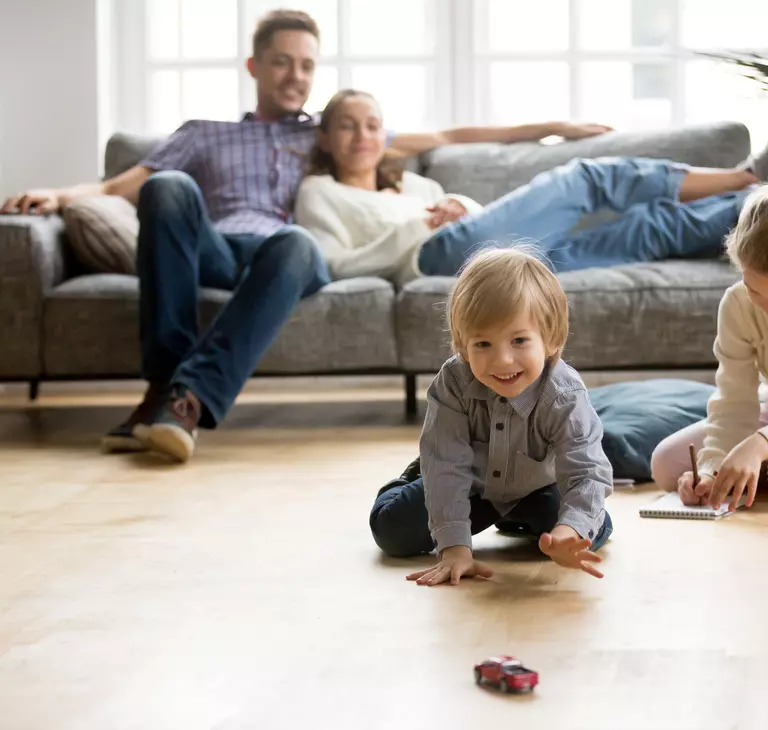 Reasons for choosing a new, modern heating system
They decided to use environmental heat some time ago. After some intensive research, the couple also choose to install a decentralised mechanical ventilation system.
The heating system uses environmental heat so it consumes no fossil fuel and therefore emits no CO2 or particulate matter. Likewise, modern controlled mechanical ventilation systems are very efficient. In this way, the couple can make a considerable personal contribution to protecting the environment and climate. However, the heating appliance is powered by electricity, which has an impact on their ecological footprint. Christiano and Sofia could prevent this by using electricity from renewable sources. Using a natural refrigerant in the new heating system will additionally improve the environmental footprint.
They also decide to install a ventilation system. It supplies all rooms of the home with fresh, clean air all day long. This is good for the health and improves wellbeing. The couple wants to install a decentralised solution that does not require as many major modifications as a central system.
Sounds complicated? Not for us!
It can be complex and time-consuming to find the right solution for your home. We can help you to understand everything that is really relevant to your project in only a few minutes.