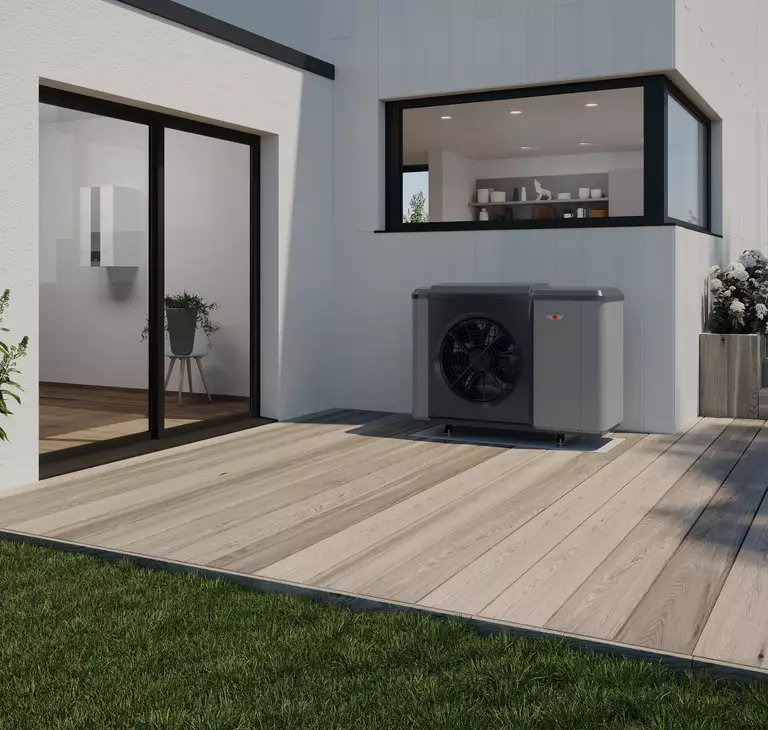 Heat pump & solar thermal technology
Newly built detached house
Max and Andrea are making a dream come true
Max and Andrea are planning a new building and are interested in using a heat pump and solar thermal technology.
They have read that heat pumps and solar thermal technology make an excellent combination. Let's see how Andrea and Max find the right modern heating system for their needs to help you make your own decision.
The couple is building a house for themselves and their two children. They have found a plot of land in the perfect location and are planning their new building. Right now, they are considering which heating system would be most suitable.
They have read that heat pumps and solar thermal technology make an excellent combination. Let's see how Andrea and Max find the right modern heating system for their needs to help you make your own decision.
Max and Andrea want a particularly future-proof system that will serve them and their children for many years to come. It should therefore be very modern and environmentally friendly. They do not want to be reliant on fossil resources or affected by fuel prices.
Centrally controlled mechanical ventilation systems are now standard technology in new buildings and should also be considered by Max and Andrea when planning their home.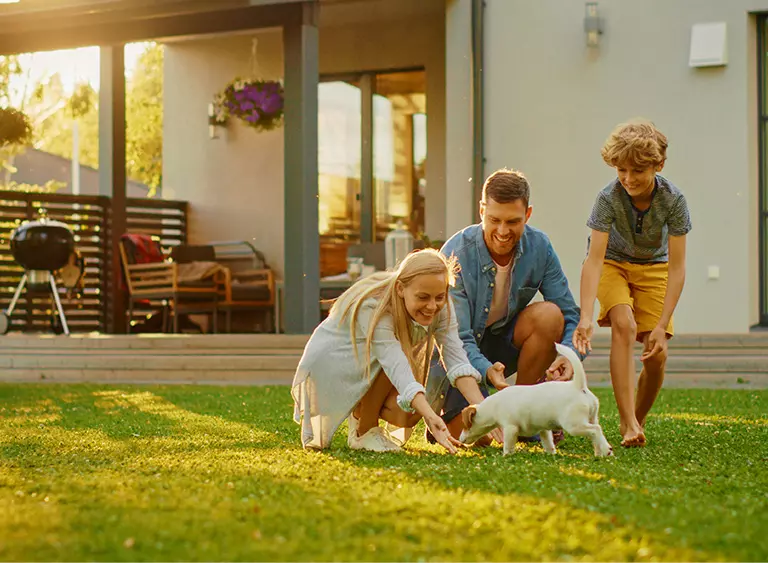 Reasons for choosing solar thermal technology and heat pump
Like around 53% of all developers, Andrea and Max decide to install a heat pump that draws energy from the environment. The supplementary solar collectors support the heat pump so that it can mostly stay switched off during the summer. 
Solar thermal technology systems and heat pumps are modern, progressive and technologically mature, meaning that the family does not have to worry about being left in the cold. This sustainable building services technology will serve them for many decades, which is perfect if they ever decide to sell the house or leave it to their children. In addition, the systems require very little maintenance and are extremely durable compared to other heating systems.
Solar thermal technology and heat pumps are particularly environmentally friendly heating systems as they make use of the unlimited supply of environmental energy and emit next to no CO2. In this way Max and Andrea are preserving non-renewable resources. If they use green electricity to run the heat pump, it is even almost climate-neutral. The hybrid system improves the CO2 footprint of the household still further.
Max and Andrea can save money even when purchasing the system because the state provides subsidises for heating with renewable energies. The family is also free from the effects of fluctuating energy prices as the systems do not rely on fossil fuels. They benefit from heating costs that are both predictable and low in the long term. It is true that heat pumps need a small amount of electric power, but modern systems are very efficient as they produce more energy than they consume.
If they increase the surface area of roof-mounted collectors, Max and Andrea could generate hot water mainly using solar energy and accordingly select a smaller and therefore cheaper heat pump. This would make them even more self-sufficient and unaffected by rising electricity prices. This system could heat their domestic hot water without needing any additional heat generator for up to four months in summer.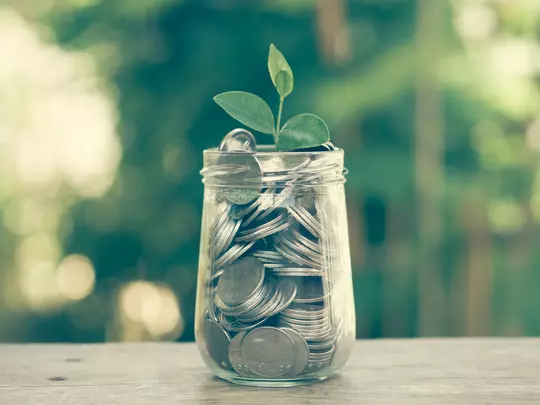 Both systems are very efficient in their own right. If Andrea and Max combine a brine-to-water heat pump (geothermal heat pump) with solar thermal technology, the system's efficiency will be improved still further. In summer, larger solar thermal systems generate excess heat. This is pumped into the ground collectors or the ground probes of the brine-to-water heat pump and improves the coefficient of performance (COP) measured over the entire year. They also have the option of using smaller ground collectors or ground probes to save money.
In the end, Max and Andrea opt for an air-to-water heat pump. This type of heat pump is particularly popular with building owners as they are simple to install and comparatively inexpensive. No drilling work or underground collectors are required, which makes them suitable for any kind of site.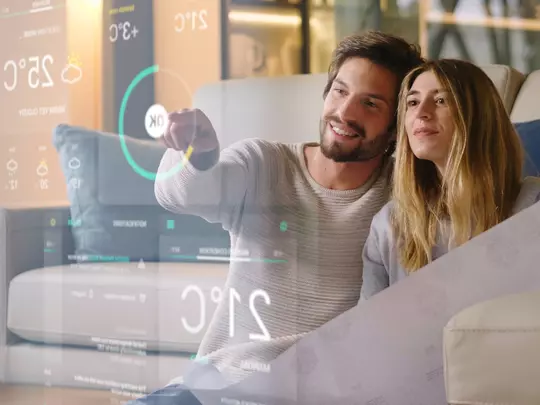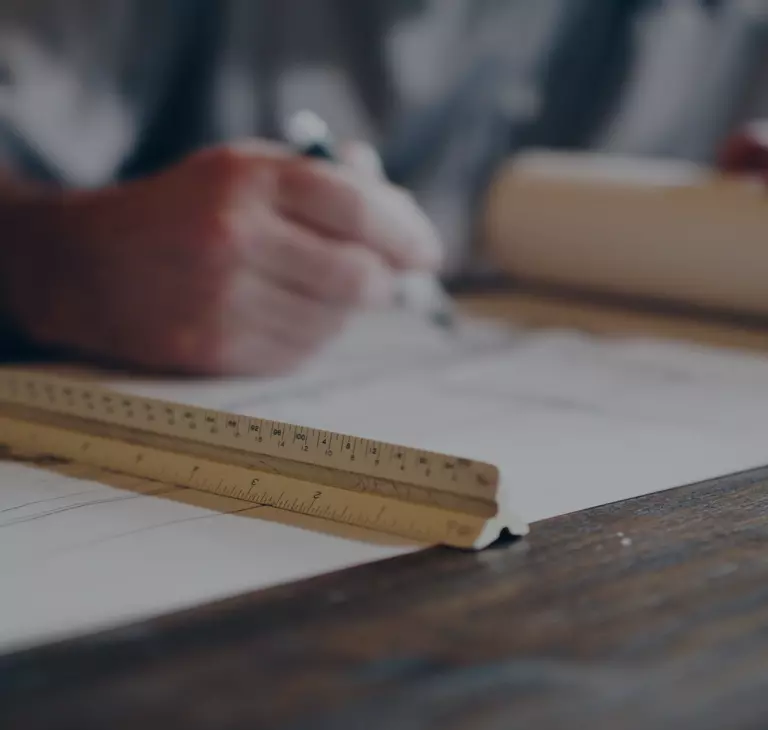 Are you ready to bring your project to life?
WOLF is your partner through every stage of your project. Let us assist you without obligation.
Checklist to help Max and Andrea overcome the challenges
During the planning process, Max and Andrea come across important information that helps them to complete their task:
The systems will remain independent from one another but have a shared thermal storage unit. In this way, the solar thermal technology alone can provide hot water in summer and the heat pump only switches on when needed. It is vital to use intelligent software that can detect phases of good weather and switch off the heat pump.
If the solar equipment is only intended to provide hot water, then two to three solar collectors should be sufficient for a household of four persons. This corresponds to a heating output of 3 to 4 kW. If they wish to install solar heating that will also contribute up to 50% of the heat required, the family must factor in solar collectors with a surface area of 20 m².
South-facing roofs are the most suitable for solar thermal technology but east-facing or west-facing alignments are also worth considering. Vertical installation on the façade is a further alternative.
Inclinations of 20 to 30 degrees are ideal for small solar thermal systems as this allows them to make optimum use of the sun in summer. Larger solar heating systems on steeper roofs with angles up to 60 degrees make better use of the sun in the winter months.
Heat pumps and solar thermal technology work particularly efficiently in conjunction with underfloor heating systems.
A centrally controlled mechanical ventilation system with moisture recovery prevents the formation of mould and supplies the home with fresh, filtered air around the clock.
So this solution is ideal for the little family
The combination of a heat pump and solar thermal technology is an environmentally friendly solution that promises predictable and low heating costs over a long period. Max and Andrea known that they will not have to worry about their power supply even many years into the future. As they want their roof to be south-facing in full sun, this hybrid heating system utilising renewable energies is the ideal solution for the family.
Sounds complicated? Not for us!
It can be complex and time-consuming to find the right solution for your home. We can help you to understand everything that is really relevant to your project in only a few minutes.