Heating with financing
The following options are available
It's time to modernise your heating system, but you don't have enough money at present? Then you should think about obtaining finance for the heating system. The possibilities for this are diverse and range from loans to grants. This article gives an overview and shows why financing a new heating system can pay off.
Why financing a heating renovation is worthwhile
More than half of the oil and gas heating systems in Germany are over 20 years old. Many oil boilers in particular have been in operation since the 1970s. Homeowners usually use old boilers for as long as they work. Why should you invest in a new heating system when the old heating is still doing its job? There are good reasons for it.
The advantages of modernising your heating system
A modern heating system incurs significantly lower heating costs than an old system because it is more efficient.
Since a new system uses less energy, it also generates less environmentally harmful CO2. Read more about the German government's climate protection programme, with which it plans to reach the internationally agreed climate targets.
Modern heating systems have control programs that can be operated using your smartphone.
A new system works more reliably and therefore saves costs for maintenance, repair and service.
It incurs lower operating costs. This means that the investment in a new heating system quickly pays for itself.
Low interest rates and flexible payment arrangements enable financing for all income levels and financial circumstances.
There are offers for cheap loans that allow heating to be financed even with a small budget.
What does a new heating system cost?
The financial outlay for a heating refurbishment and the purchase costs for a new heating system are individual. They depend on various factors, for example:

Size of the system
Labour and materials for the expansion of the old and installation of the new heating
Costs for the disposal of the old system
Other necessary work (for example: costs for facade insulation when installing a heat pump in an existing building)
How to find the right financing for your heating
When it comes to financing, the first thing that most people think of is a loan from their regular bank. But this is only one way of getting your new heating system financed.
Many manufacturers of heating systems also offer cheap loans for heating financing, which are usually run through a partner bank. For you, this has the advantage that you get everything – heating and financing – from a single source. You can also find out directly from a specialist how high the investment costs are and how much you can save by modernising your heating system.
Government grants are also a great way to finance heating. They are offered jointly by the Kreditanstalt für Wiederaufbau (KfW) and the Federal Office for Economic Affairs and Export Control (BAFA) through the Federal Funding for Efficient Buildings (BEG). The funding programmes are intended to encourage the replacement of old heating systems with new heating systems (especially those with renewable energies). After all, these produce significantly less CO2.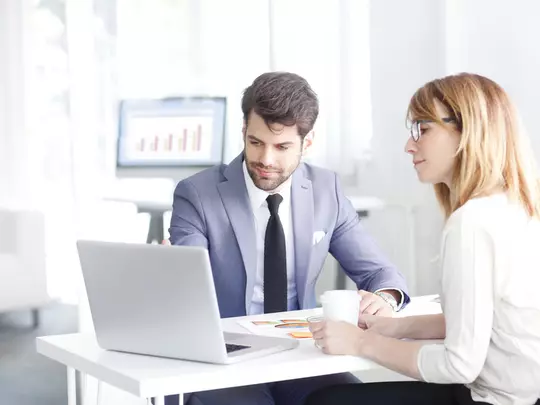 Conclusion: a new heating system is a sensible investment
If your heating system is 15 years or older, it is definitely worth replacing the system. This increases the functional reliability, saves heating costs and relieves the environment.
There are various options for financing heating – the state subsidy programs are particularly attractive, and you should look into these before moving forward with the replacement. Funding applications usually have to be submitted before the work begins.