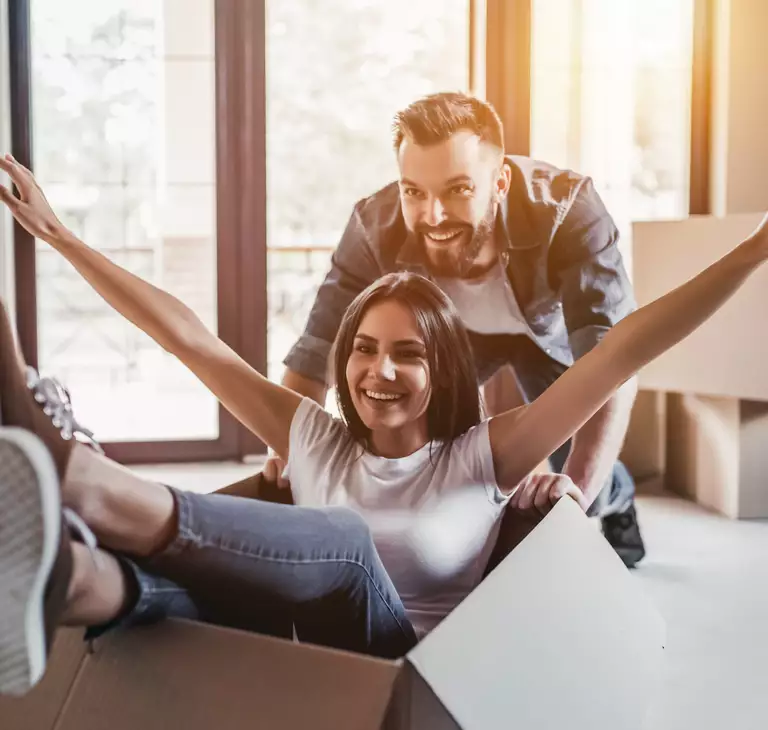 Turning a 90s building into an energy-efficient home
Single-family house modernisation
Complex renovations using cutting-edge technology
Kurt and Karin have bought an older detached house and are planning comprehensive renovations. This includes a new heating system. Let's take a look at their story.
The house that Kurt and Karin have purchased is located in an upmarket suburb of Regensburg. The couple are happy to pay for the more expensive neighbourhood as well as for the complete renovation of their detached house. They are using their savings and a loan to pay for it.
Kurt and Karin are happy to accept that it will take both time and money to save energy and expense in the long term and to equip their house for the future.
The building is in good condition. However, extensive renovation measures will be necessary to achieve the energy-efficient house standard. They will replace the insulation on the exterior walls and in the roof. They are also replacing the old windows and front door.
In this way, Kurt and Karin can lower the heating requirements of the building enough that they can convert the old heating system to renewable energy sources. In the end, they choose a heat pump heating system. As this works particularly efficiently in connection with radiant panel heating systems, Kurt and Karin want to remove all the radiators and integrate an underfloor heating system.
All work must be finished before they move in because it would hardly be possible to live in a house while such extensive renovation work is still being conducted.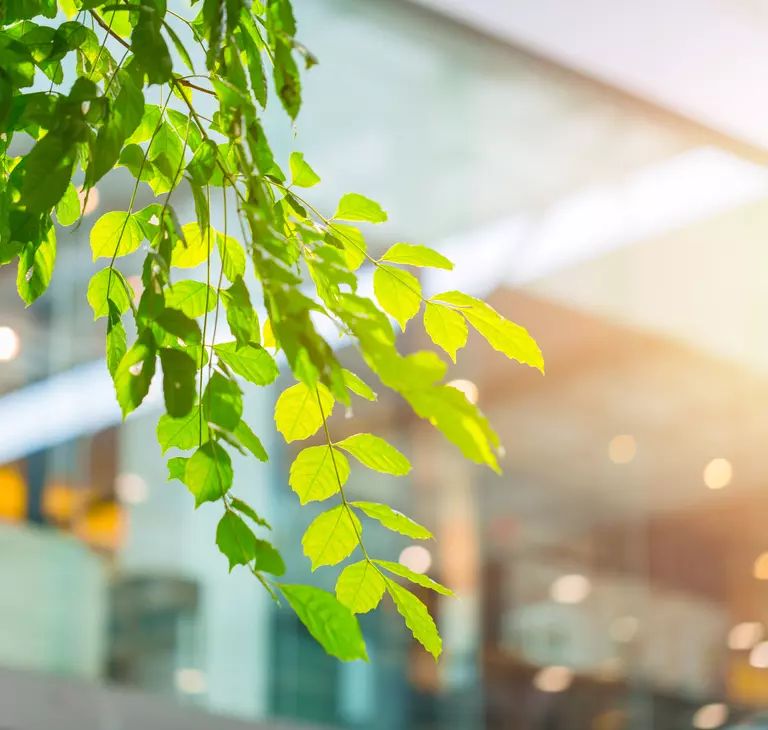 Reasons for updating a heating system with environmental energy and mechanical ventilation
Kurt and Karin realise that it is better to complete any extensive renovations before they move in. After comprehensive discussions with their energy consultant, the couple decide to install a heat pump centre.
It also makes sense to install a modern mechanical ventilation system because the new thermal insulation has made the building envelope much more air-tight. The ventilation system recovers heat, which will allow the couple to cut their energy bills still further.
By using environmental heat, the heating system consumes no fossil fuels and therefore emits no CO2. In this way, the couple can make a considerable personal contribution to protecting the environment and climate. However, the systems are powered by electricity. The couple also produce most of this from renewable energies at no cost using their PV system.
The new heating system also means that Kurt and Karin are no longer dependent on their gas supplier. They will not be affected by the predicted hike in fuel prices over the next few years caused by the CO2 tax. Their only heating costs will be for the electricity consumed by the heat pump.
The actual heat pump is located outside the building. The heat pump centre, expansion vessel and buffer cylinder are integrated into a single compact, closed unit that takes up the same space as the previous heating boiler. The central ventilation unit also takes up very little room.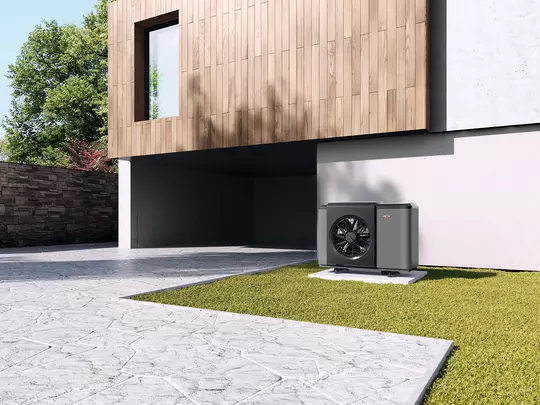 Although Kurt and Karin initially want to live in the house themselves, they also view it as a capital investment. The comprehensive renovations including cutting-edge and efficient building services hugely increases the value of their property. They will have no problem selling it for a good price later on.
Heat pump heating and modern mechanical ventilation are both technologically mature and efficient systems that need little maintenance. Kurt and Karin can trust that the technology will work reliably for many years to come.
Sounds complicated? Not for us!
It can be complex and time-consuming to find the right solution for your home. We can help you to understand everything that is really relevant to your project in only a few minutes.
Complex project with lasting effects
Kurt and Karin made a rational calculation and a conscious decision to comprehensively modernise their future home. As soon as they move in, they will enjoy a beautifully comfortable living climate and simultaneously benefit from minimal operating costs for heating and ventilation.
They can greatly reduce their large capital outlay by taking advantage of state subsidies. Furthermore, their renovations considerably increase the value of the house. This should make it very easy to sell at a profit if they wish to do so in the future.