The heating transition
At the heart of the energy transition
While green energy, electric cars and wind power seem to be on everybody's minds, hardly anyone seems to thinking about how we heat our homes. However, heating makes up a lot of our energy consumption. Heating is also one of the biggest costs for homeowners and tenants – reason enough to consider switching to renewable sources of energy and modern heating systems. Act now and help promote the heating transition.
What is the heating transition?
The heating transition is at the heart of the energy transition.
Almost half of the energy we use goes towards heating, cooling and hot water.
Heating and transport are the biggest consumers of energy in Germany today. While there's a lot of momentum behind the switch to wind and solar power, a large number of home heating systems are still fossil fuel-based. If we really want to reduce our CO2 emissions and boost our energy efficiency, the heating transition has a vital role to play.
What are the most important changes we can make when it comes to heating?
The figures above clearly illustrate how important a role the heating transition has to play as part of our overall energy transition. However, this change is even more important in a domestic setting, as heating applications account for over 90% of the energy used by private households.
Most homes are heated with natural gas, followed by heating oil. There's a lot of room to expand the use of solar power, heat pumps and other renewable sources when it comes to domestic heating systems.
There's also a need to make older buildings more energy-efficient. On average, buildings built before the first Thermal Insulation Act was introduced in 1979 use up to five times as much as energy as a new build constructed after 2001, with costs to match.
It's almost impossible to bring the energy efficiency of an old building up to the level of a new build. However, simply modernising the heating system and adding insulation can significantly reduce your energy consumption and costs, while also being good for the environment.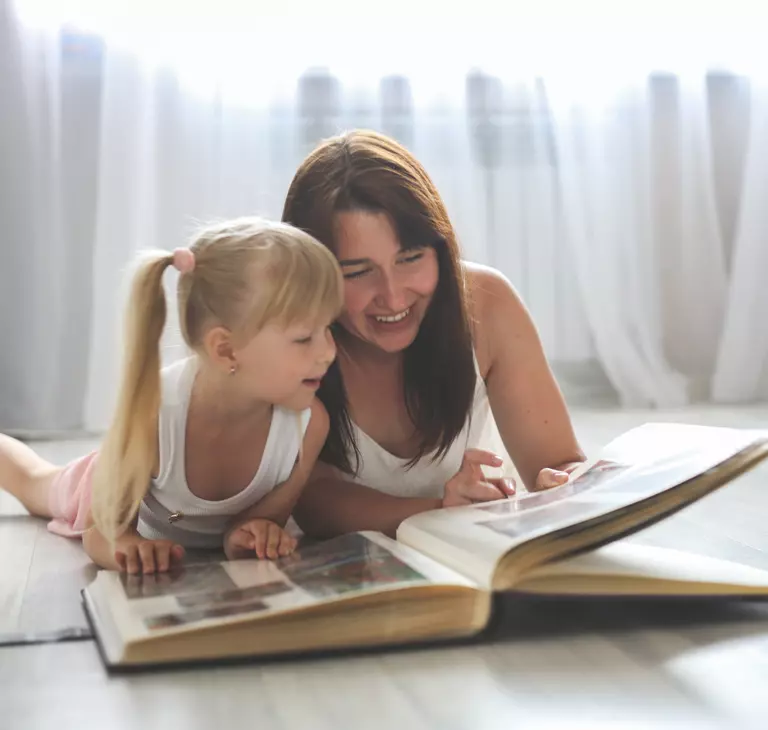 Your personal heating transition
In addition to installing a modern heating system, there's plenty of smaller steps you can take to reduce your energy consumption and CO2 footprint:
Maintaining and balancing your heating system on a regular basis will maximise its energy efficiency
Check whether you can connect to a district heating network
Use a smart heating and ventilation control system to reduce the amount of heating you require
Make improvements to your insulation
Reduce your reliance on fossil fuels and switch to renewables
Examples of how you could switch to renewables
Use a photovoltaic system and storage system to generate electricity for use in your home (preferably in conjunction with heat pumps)
Solar thermal systems like WOLF's solar heating system use the heat of the sun to reduce how much you spend on heating your water and radiators
Hybrid systems combine cutting edge solutions with conventional gas and oil heating systems
The WOLF CHA Monoblock heat pump is sure to fit in with the overall design of your home, and is perfect in the garden, out on the patio or mounted on the wall – all with an impressive COP of 4.65.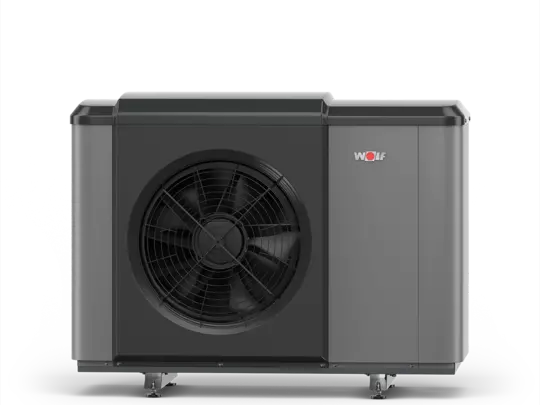 Sometimes, the infrastructure in your area or other issues mean that switching to renewables simply isn't possible. If that's the case, there are still plenty of changes you can make to improve the energy efficiency of your home.
Join the heating transition with one of WOLF's cutting edge oil or gas heating systems with condensing technology. These systems recover waste heat so that it can be used for heating.
WOLF also provides heat pump solutions which can help your heating system heat water and cool your home in summer.
Combine these components with a photovoltaic or solar thermal system to make these heat pumps almost completely self-sufficient.
No energy transition without a heating transition
Moving on from nuclear power and coal has an important part to play in the energy transition. But if private households don't have their own heating transition, it will take a lot longer for all of us to switch to renewables and reduce the amount of energy we use.
There are two big advantages for households considering their own heating transition:
Significantly reduced energy costs without having to sacrifice comfort and heat,
and confidence that switching to a modern heating system is the right thing to do for the environment.