WOLF Clima Split system
Your elite partner for heating and cooling
The WOLF Clima Split system consists of an air source heat pump equipped with an inverter. It is connected to a direct expansion coil in an air handling unit. The Split unit is installed outdoors and is equally suited to cooling (4–24 kW) and heating (4.5–27 kW). The unit can be used either in new systems or retrofitted in existing systems.
The new Clima Split system at a glance:
SplitCom communication system for perfect communication between air handling unit and Split unit
Consistent intake air temperatures
No irritating effects while defrosting
Cooling has never been easier or more affordable (even for smaller applications)
Cascade configurations possible with a maximum of three Split appliances
Extremely fast response to fluctuating air flow rates
Cooling capacity: 4–24 kW (72 kW in cascade)
Heating output: 4.5–27 kW (81 kW in cascade)
Compatible with all WOLF appliances with controllers
No measures to prevent frozen lines necessary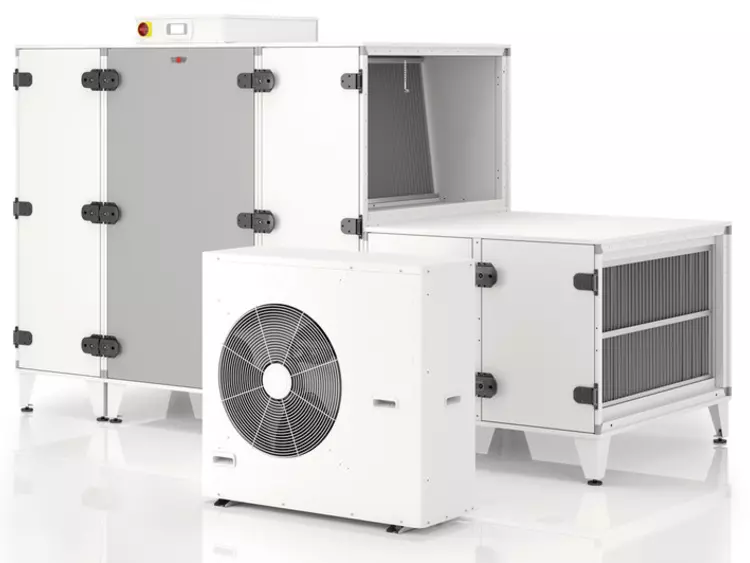 The brilliance of the system:
WOLF Splitcom
________________
The communication system connecting the air handling unit and split unit ensures consistent intake
air temperatures thanks to perfect communication.