Heating service
The service that delivers what it promises.
From service hotline to wholesaler searches – take advantage of our comprehensive range of services. Any time you wish.
We provide a wide range of heating services for our trade partners tailored to your individual requirements. You can modify them according to your needs.
Simply make an appointment with our Customer Service department to have equipment repaired directly on site at the customer's premises. WOLF's comprehensive network of highly trained service technicians is available to deal with all your heating issues all week, every week.

A WOLF maintenance contract guarantees that our specialists will check the heating systems on a regular basis. Maintenance contracts cover cleaning and configuration tasks as well as the replacement of wear parts. Our commitment to quality ensures that your customers are not left in the cold.

If you would like to have the control settings of an existing heating system checked and optimised, WOLF's Service department will perform this work for you directly on site. From basic settings to optimised time programs and advanced settings at the contractor level, our technicians can perfectly configure heating systems, heat pumps, condensing boiler systems and other components and set them according to your specific requirements. The flat rate naturally includes the mandatory flue gas measurement of your system.

We are happy to support you during the initial commissioning of a newly installed WOLF system. Our expert service technicians will configure your system correctly and take care of all other necessary work. Before we can provide this service, we require a notification of completion filled out in full by you in advance.
5-year guarantee for all WOLF heat generators and mechanical ventilation systems purchased and installed in Germany and registered online.
Also valid for all additionally registered WOLF system components.
Full 5-year guarantee on material and labour
Save time, hassle and stress in the event of a warranty claim
Personalised guarantee certificate provided on application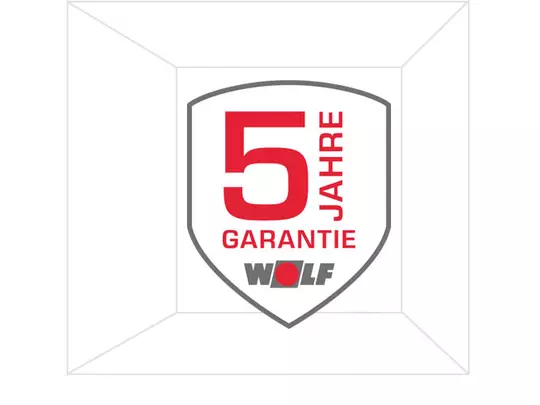 Order spare parts and rectify faults in a flash
The WOLF Service app is a digital spare parts catalogue that can be searched by product group and assembly group. Ordering spare parts couldn't be simpler. New: Straightforward fault analysis and troubleshooting with the Fault Code Inspector.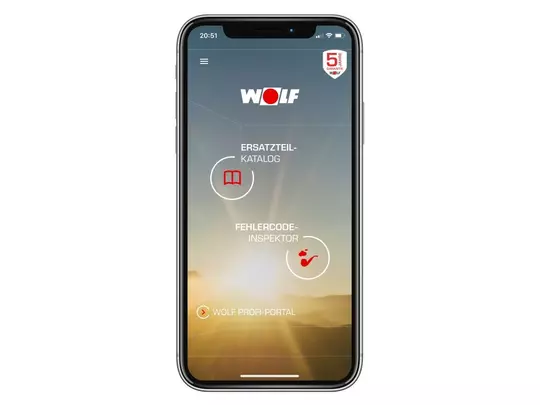 Whether by telephone or directly on site - the WOLF factory customer service supports you and your operation whenever you need help.