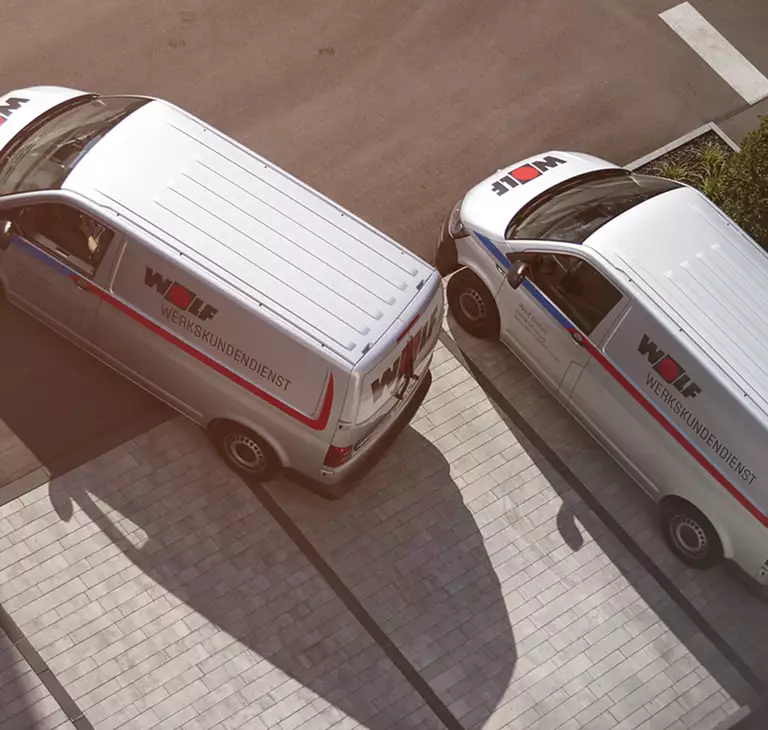 Service contact for specialist partners
Individual support for specialist tradesmen - Heating
As a Heating professional, you know how important high-quality products are. In addition to modern heating systems, WOLF offers specialist partners an exclusive service area including a specialist tradesman hotline and other support options.
There for you every day: Reliable advice with know-how
The highest quality is our standard. You can also expect this from the professional WOLF service, including the specialist tradesman hotline. The seamless integration of classic work methods of the trade and digital assistance make us the provider with the best and fastest services in the industry. WOLF's factory customer service is available to you seven days a week via our nationwide network of highly qualified field and office staff.
The high-quality products such as the WOLF heating system for specialist partners come with a convincing five-year guarantee. As a reliable solutions partner, we are also always at the forefront when it comes to service - as evidenced not least by the Gold Seal, which we were awarded as Service Champion 2021. The WOLF factory customer service covers all areas of heating technology - from heat pumps and condensing boiler systems to maintenance of the heating system.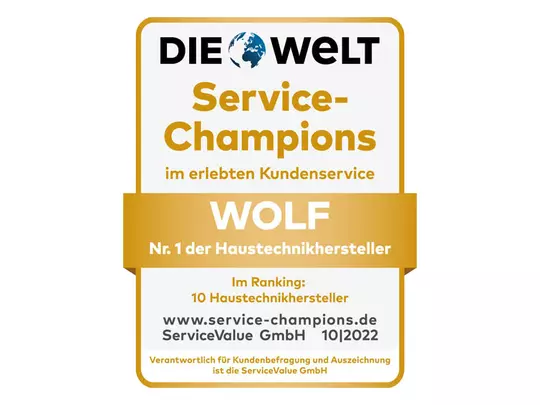 Contact the WOLF customer service now
You can reach our customer service at any time via the WOLF specialist tradesman hotline or the contact form. We are always there to help and advise you - quickly, competently and reliably.
Whether technical advice, troubleshooting or placing a service order, we will help you.
You can get support from our team via the WOLF service hotline and place orders for on-site customer service, among other things. The telephone number is available to registered professionals in the logged-in area of the website. Alternatively, you can obtain the number from your WOLF contact person. The factory customer service is available for you via the specialist tradesman hotline every seven days of the week (including public holidays):
Our hotline is available at the following times:
Monday - Friday: 07:00 - 22:00 (September to May)
Monday - Friday: 07:00 - 20:00 (June to August)
Saturday: 08:00 - 17:00 hrs
Sunday and public holiday: 08:00 - 15:00 hrs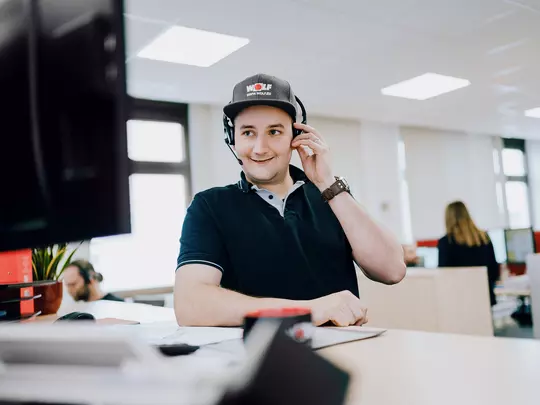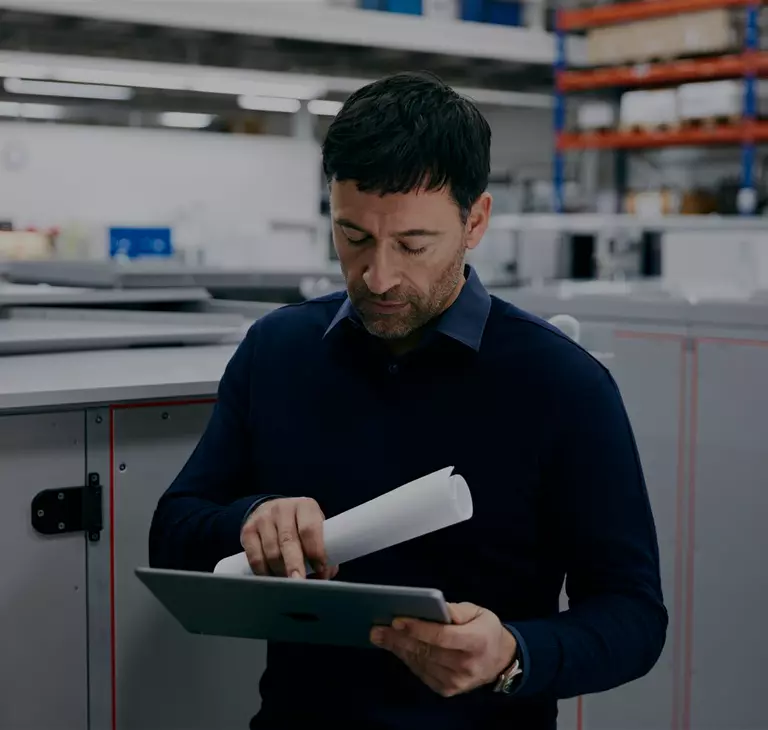 Take advantage of myWOLF now
Apply for your personalized access today.
If the WOLF specialist hotline is not manned, you can send us a message at any time using the contact form - we will deal with your request as quickly as possible. Our services include troubleshooting and carrying out commissioning and maintenance. The factory customer service is also available to you as a specialist partner for advice.
You can order a service visit using the following form for DE. Please note the general terms and conditions of our factory customer service.
As a WOLF specialist partner, you can also use our practical service app. It provides access to the digital spare parts catalogue and makes ordering spare parts from your smartphone or tablet much easier. In addition, you will find active support for troubleshooting and fault rectification through the service app's fault code inspector.
You can also order spare parts conveniently via WhatsApp. If you wish, you can also receive installation instructions here quickly and easily.
You are not a specialist partner, but an end customer?
Of course, we will also be happy to help you and answer your questions. You can find all the information here: